1. It's run entirely by students
UPB is one of the largest student run organizations at JMU! All years and majors can be a part of UPB. We send out surveys every year to students to make sure our events are relevant to student's interests. There are about 150 students in UPB, do you want to be one of them?
2. We plan more than just concerts!
UPB is made up of 5 committees that each plan special events on campus. We host over 200 events each year. Movies at Grafton, Late Night Breakfasts, Bus Trips, Guest Speakers, Comedians, Moonbounces, Free Food and More! If you ever find yourself on campus with nothing to do, odds are you're probably missing a UPB event!
3. So that means there's something in UPB for everyone!
And you don't just have to like event planning to be a part of UPB. Are you interested in graphic design or photography? Finance? Community outreach? Dressing up in silly costumes? Arts and crafts? Dancing (sometimes poorly but with full enthusiasm)? We've got all sorts of things on our to-do lists.
4. UPB stands for University Program Board!
For some of you this may seem obvious, but there are plenty of people who wonder what our acronym means! The University is JMU (okay that one is obvious), the Programs are all the great events we have on campus, and the Board is the 150 students who are a part of UPB.
5. Programs usually have *FREE FOOD*
Thats right. FREE FOOD. Stop by a Spotlight Sounds concert at TDU and you can get free Campus Cookies. Late Night Breakfasts have free breakfast foods, like bacon and tater tots. Everyone loves the tots. And if there is another bus trip to Busch Gardens you can get a giant turkey leg! (Ok I know that last one isn't free, but good for UPB for providing the people access to giant turkey legs).
6. Most of the events are FREE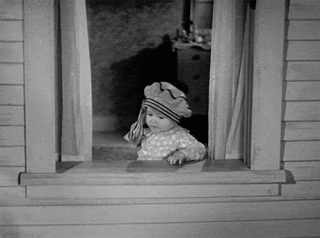 Funny Freakin Friday comedians, Late Night Breakfasts, Spotlight Sounds concerts and more have no admission fee! So if you're living the #BrokeCollegeStudentLyfe, you can enjoy our events and bring all your friends! Most events have freebie giveaway items or crafts, too!
7. We have a budget
We can't have Beyonce as a concert or Kanye West as a motivational speaker because the UPB budget doesn't have enough money for that! We balance our yearly budget very carefully so that none of our events have to suffer due to lack of funds. And because of this careful balance, we're able to make all of our events amazing! (Or at least we'd like to think so!)
8. We have an office in Madison Union
UPB's address is 324 Madison Union. There are a lot of people who don't realize we have an office on campus! We use our office to get WORK done. Anyone can stop by if they want to learn more about UPB, or if they have any questions about what we do. The office is also located very close to Dunkin' Donuts, which is ideal because Dunkin' = Life.
9. You can make some really good friends in UPB!
This organization does a great job balancing work and play. We take our jobs seriously, but that doesn't mean we aren't having fun! UPB is an amazing JMU family, and working together brings us all really close! And since students in UPB are all years and majors, there always something we can learn from each other.
10. You can apply to be a part of UPB!!
Check out the P.I.T. crew application! If you are a sophomore to senior and want to be even more involved in UPB, apply for Spotlight Sound's Artist & Repertoire or Admin chair! The applications close on September 22nd at 5p!  https://beinvolved.jmu.edu/organization/upb
Come to our information sessions on Thursday September 14 at 6-7p in MU 302 and Wednesday September 20 at 5-6p in MU 405!
What are you waiting for? JOIN UPB!
Follow us on social media!
Twitter | Instagram | Facebook